Research Integrity: Case Study
Case Studies: Dr. Thompson's Lab
Follow the story of Dr. Thompson's laboratory. Experience the issues that arise from being in a small lab through the eyes of a new principal investigator (PI), a postdoctoral fellow, and a graduate student. These case study videos address topics such as mentoring relationships, authorship, publication, data integrity, and potential research misconduct.   
Meet the Characters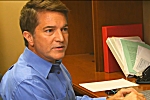 Dr. Jeff Thompson is driven to secure his reputation as a successful researcher after recently leaving the lab of respected scientist. His relationship with his former PI has helped him immensely in the past, but he is eager to escape from under his shadow. 
Amit is a postdoctoral fellow in Dr. Thompson's laboratory.  He completed his Ph.D. in India and came to the U.S. to bolster his professional reputation. He and his wife are expecting their first child soon. Dr. Thompson relies on him to mentor graduate students with which he has little experience. He goes to great lengths to seek approval from his PI.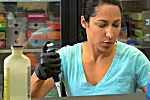 Ashley is a graduate student seeking to join a lab.  Ultimately, she joins Dr. Thompson's lab where she hopes to receive more individual attention.  During her training, she encounters difficulties and uncovers questionable research practices.
ORI thanks the University of Maryland College Park, School of Public Health and Howard University for allowing us to film these case studies on their campus.
Email Updates
Stay informed on our latest news!