Wanda Jones, DrPH
Interim Director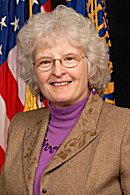 Dr. Wanda Jones is the Interim Director, Office of Research Integrity, and Senior Advisor to the Assistant Secretary for Health in the Office of the Assistant Secretary for Health (OASH), U.S. Department of Health and Human Services. 
She recently completed a 14-month detail in the Office of the Assistant Secretary for Preparedness and Response, where she led development of the HHS 2017 update to the Pandemic Influenza Plan, and the policy framework for the Department's implementation of its authorities under the Defense Production Act of 1950. 
Before accepting the detail in 2016, Dr. Jones was the HHS Principal Deputy Assistant Secretary for Health (PDASH), a position she held since November 2009. As the PDASH, Dr. Jones oversaw ORI operations and was the signing official on voluntary settlement agreements on research misconduct findings.
Dr. Jones joined the Centers for Disease Control and Prevention (CDC) in 1987, where she led domestic and international laboratory training efforts in HIV/AIDS testing.  She moved to a science advisory role in HIV/AIDS policy at CDC, where she focused on policies related to neonatal screening, women and HIV/AIDS, vaccine development and HIV reporting. In 1994, she established the CDC's Office of Women's Health. In 1998, Dr. Jones was selected to lead the HHS Office on Women's Health. 
Scott Moore, Ph.D.
Deputy Director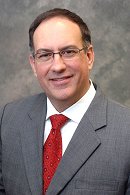 Dr. Scott Moore is the Deputy Director of the Office of Research Integrity. He comes to ORI from the National Science Foundation (NSF), Office of Inspector General (OIG). For 13 years, he was an investigative scientist with NSF OIG where he led some of OIG's most complex research misconduct investigations, including those with overlapping civil and criminal allegations. As an OIG attorney his work focused on cybercrime statutes applied to the shared research computing environment and evidence issues related to the use the cloud in the research environment. He led OIG's growing digital evidence acquisition and analysis program. Dr. Moore holds a Ph.D. in chemistry from Emory University, where as a bioinorganic chemist his research involved organometallic synthesis and NMR spectroscopy method development. He earned a JD/MSEL dual degree from Vermont Law School and holds the Certified Fraud Examiner (CFE) credential.