Sheila Garrity, JD, MPH, MBA
Director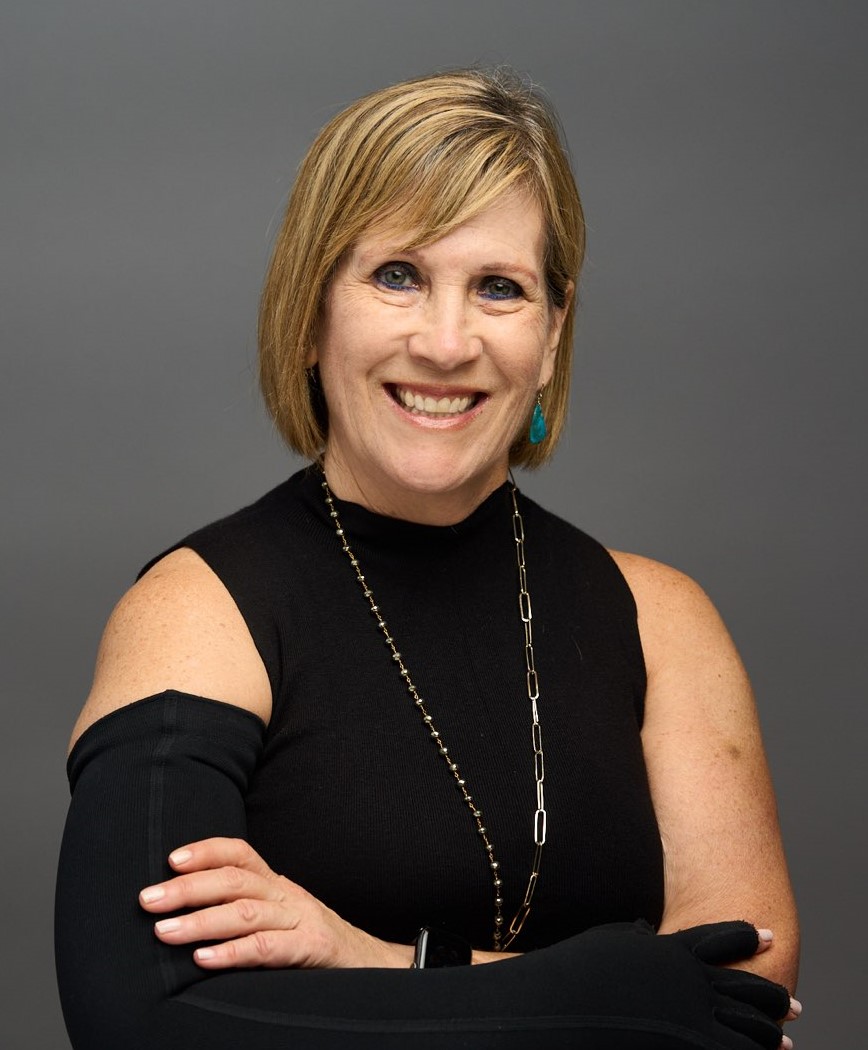 Sheila Garrity is the Director for the Office of Research Integrity.
Before coming to ORI, Ms. Garrity served as Associate Vice President of Research Integrity at George Washington University (GW) from 2014 to 2023 where she oversaw operations of the Office of Laboratory and Radiation Safety, Office of Human Research, Office of Animal Research, Office of Research Integrity and Regulatory Affairs and served as the institutional Research Integrity Officer (RIO). At GW Garrity was responsible for policy development, informational sessions, and development of educational modules to assist investigators with understanding their ethical and fiduciary responsibilities regarding their research.
Prior to that, Ms. Garrity spent more than 20 years at Johns Hopkins University School of Medicine where she served as the director of the Division of Research Integrity and Research Integrity Officer (RIO). She is a founding member and first president of the Association for Research Integrity Officers (ARIO, founded 2013). Ms. Garrity was in the first group of teaching RIOs when ORI launched its first series of RIO Bootcamps in the early 2000's.
Ms. Garrity earned her JD from the University of Maryland School of Law and her MBA and MPH at Johns Hopkins where she also received a certificate in Health and Human Rights.
Wanda Jones, Dr.P.H.


Deputy Director
Dr. Wanda Jo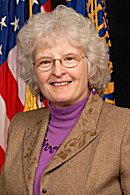 nes is the Deputy Director for the Office of Research Integrity. Dr. Jones has served as the Associate Director of Research and Scientific Integrity and Deputy Director since February 2020.
Prior to joining ORI, she completed a 14-month temporary assignment in the Office of the Assistant Secretary for Preparedness and Response, where she led development of the HHS 2017 update to the Pandemic Influenza Plan, and the policy framework for the Department's implementation of its authorities under the Defense Production Act of 1950.
From December 2009 until January 2016, Dr. Jones was the HHS Principal Deputy Assistant Secretary for Health (PDASH). As the PDASH, Dr. Jones oversaw ORI operations and was the signing official on voluntary settlement agreements on research misconduct findings.
Dr. Jones joined the Centers for Disease Control and Prevention (CDC) in 1987, where she led domestic and international laboratory training efforts in HIV/AIDS testing. She moved to a science advisory role in HIV/AIDS policy at CDC, where she focused on policies related to neonatal screening, women and HIV/AIDS, vaccine development and HIV reporting. In 1994, she established the CDC's Office of Women's Health. In 1998, Dr. Jones was selected to lead the HHS Office on Women's Health.
Alexander (Alex) Runko, Ph.D.
Director, Division of Investigative Oversight

Alexander Runko, Ph.D., is the Director of ORI's Division of Investigative Oversight (DIO).
Dr. Runko first worked at ORI as a Scientist-Investigator from 2010-2016, where he was involved in handling and assessing allegations and reports of inquiries and investigations of research misconduct that involve Public Health Service funding. In that role, he also trained and provided guidance to research institutions, Federal agencies and journal editors on forensic and analytical tools to examine and uncover the falsification and fabrication of scientific data.
Dr. Runko has a Ph.D. in biochemistry and molecular pharmacology from the University of Massachusetts Memorial Medical Center, where his research focused on neurogenesis, embryology, developmental biology and genetics. He completed his postdoctoral training at the NIH's National Institute of Neurological Disorders and Stroke (NINDS), where he analyzed the genetic and molecular mechanisms underlying neurodegenerative diseases. Dr. Runko also worked at NINDS as a Health Program Specialist in the extramural research program, where he managed portfolios of grant proposals and awards on neurological diseases, and conducted administrative reviews, regulatory compliance checks and scientific analyses from a programmatic viewpoint.
More recently at the National Heart, Lung, and Blood Institute (NHLBI), NIH, Dr. Runko was the Extramural Genomic Program Administrator and Data Access Committee Chair, where he directed the management of genomic and phenotypic data submissions and the review of applications to access NIH and NHLBI databases. At NHLBI, Dr. Runko developed procedures to streamline and standardize the processing and reviews of data access requests and dataset registrations. Dr. Runko also managed and mitigated unauthorized data use/access incidents, and served as a liaison between stakeholders, NIH and the research community on genomic data sharing policies.
Karen Wehner, Ph.D.
Director, Division of Education and Integrity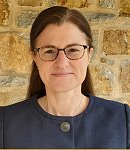 Karen Wehner, Ph.D., is the Director of ORI's Division of Education and Integrity (DEI).
Prior to joining ORI, Dr. Wehner served as the Associate Director of the Division of Research Integrity at the Johns Hopkins University School of Medicine (JHU SOM). In this role, Dr. Wehner was responsible for overseeing, developing, and delivering Responsible Conduct of Research (RCR) training for faculty, postdocs, and staff at JHU SOM as well as consulting on and supporting RCR training for graduate students. Dr. Wehner also functioned as Assistant Research Integrity Officer (RIO), providing comprehensive support for the institution's response to allegations of research misconduct, and she handled other research integrity matters, such as authorship disputes and professional misconduct occurring in the research space.
In addition to her efforts in the RCR education space, Dr. Wehner also spent time as an Adjunct Professor at Stevenson University where she taught an introductory biochemistry course and a laboratory course on molecular biology techniques. Dr. Wehner earned her Ph.D. in Genetics at Yale University, completed postdoctoral work at Stanford University School of Medicine, and conducted basic biomedical research JHU SOM. Dr. Wehner's research employed the use of molecular, genetic, and biochemical techniques and focused on the assembly, regulation, and activity of ribosomes.